OFFICINE AIOLFI step forward as a partner for the development of products supporting training of our customers' technicians suggesting the best solutions to achieve better levels optimizing the cost of production. For this aim our technical office is able to support our customer already in the first phases of creating prototypes by 3D modelling Software sites.
The development of the processes is realized according to the distinctive processes of standard ISO-TS 16949 especially APQP and PPAP by the analytical instruments usually known in the automotive field with the acronyms MSA, FMEA, Control Plan, SPC.
We supply services as 3D Fast Prototype Creation and Milling by selected partners. This is the first and an important step of a design directed to the process, which has to be developed, in a background which understands at best our customer's requirements.
We have a precise and methodical planning of development to avoid expensive delays in development.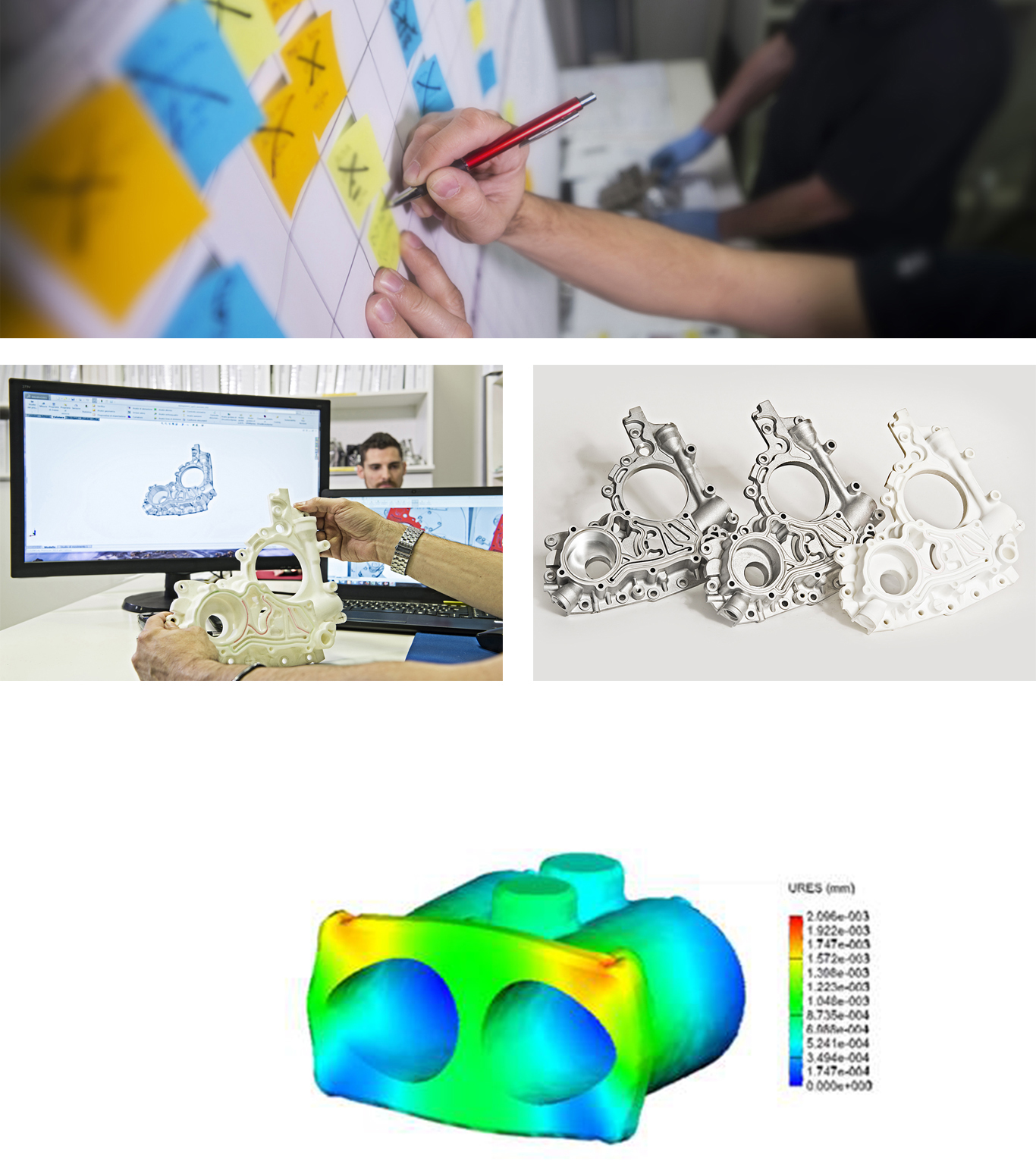 Analisi FEM Staffaggio